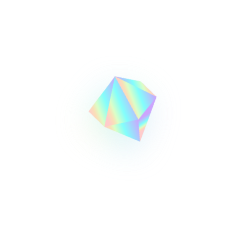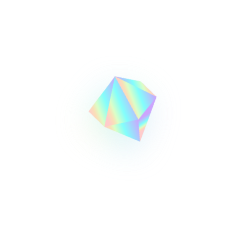 Previous Launch Facts You Should Know:

Ranked #1 Vendor on JVZoo Platform

Top 6-10 Affiliates Always Close in 5 Figures

Over a Million Dollars In Affiliate Sales Done For Partners

Over $5,500,000 Paid In Commissions

Top 25 Affiliates Always Close in 4 Figures

Always Close 200+ Sales for Close JV Partners

JVZoo Top-3 Affiliate & Vendor - JVZoo User Of The Year 2020 & 2021
Conversions as high as 34% on Front End

Always in Top-3 on Leaderboards
Join Our JV Notification List
For Contest & Launch Updates
Get Instant Commissions via
JVZoo Affiliate Network
INTRODUCING

One Stop Shop For Creating Engaging Product Review Videos For Any Product Without Writing Or Recording Anything.
Create Full-Blown Review Videos For Any Product On Amazon, Shopify, Etsy, JVZoo, WarriorPlus, ClickBank, DigiStores24 & Others Using Machine Learning & Our Adaptive A.I. Technology, Within Minutes With 100% Customization.
Create High-Converting & Sales-Getting Product Review Videos On Autopilot Using ReviewReel!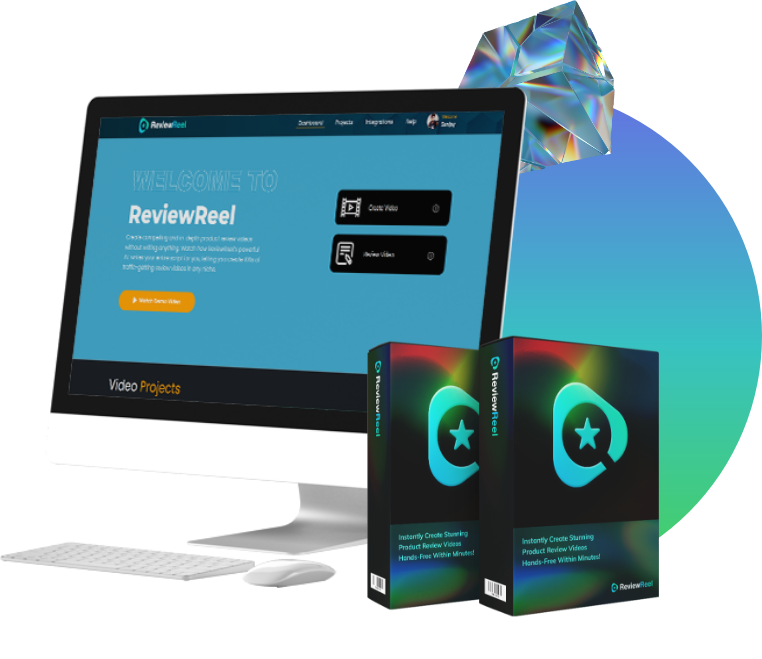 Sample Review Videos Created By
ReviewReel
Hey!
It's Abhi Dwivedi,
founder & creator of ReelApps, a powerful video creation & marketing suite.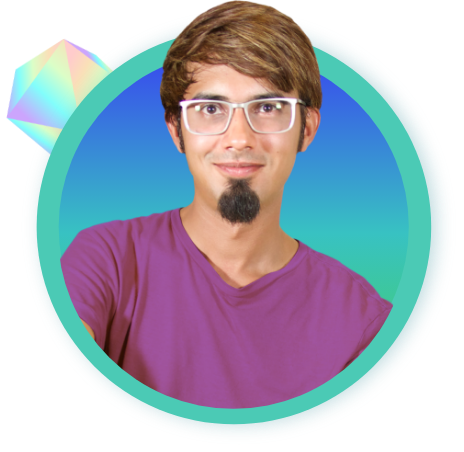 Thank you for checking out our ReviewReel partner's page.
If you don't know me, I've been an online marketer and software developer for over 15 years now, having done multiple six figure product launches, webinar promos and running multiple successful YouTube channels; on top of all the other cool things me and my team does. In the past few years, I've had multiple Best-Seller software products with thousands of users actively using and benefiting from our products.
Our products deliver real life results, they convert for our partners and our support team is 24/7 available to help our users achieve more.
Right now, the "Affiliate Marketing" market is worth a whopping $12 billion and is rapidly growing as you're reading this.
In fact, an Amazon Affiliates can passively earn $20,000 monthly from referrals alone as her HubSpot.
Oh, and an average ClickBank Affiliate? Easy $30,000. Just. Like. THAT.
In a nutshell, there's so much money to be made publishing product review videos as an affiliate on YouTube, Facebook, and other social media sites, it's crazy. And all because that's where buyers are searching for reviews about the products they want to buy.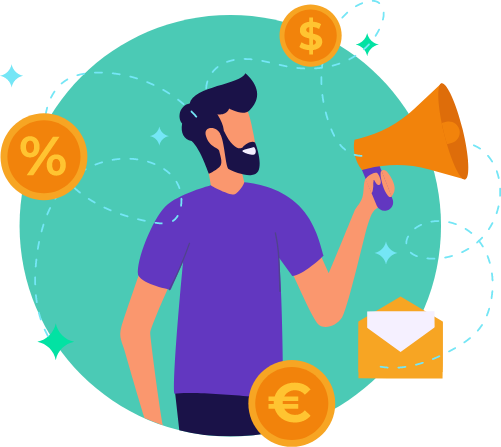 This is why as an Affiliate Marketers who create and publish review videos, earn a lot more than the ones who don't.
The only problem with creating review videos is that it takes a LOT of work to write a video script, narrate the voiceover, edit your video, add designs so it looks eye-catching, render it in HD, and all that hard video creation grunt.
What newbie and advanced affiliate marketers want is the ability to quickly and easily create a professional yet gorgeous looking product review videos for their marketing, without spending hours writing, editing, recording or a fortune on them.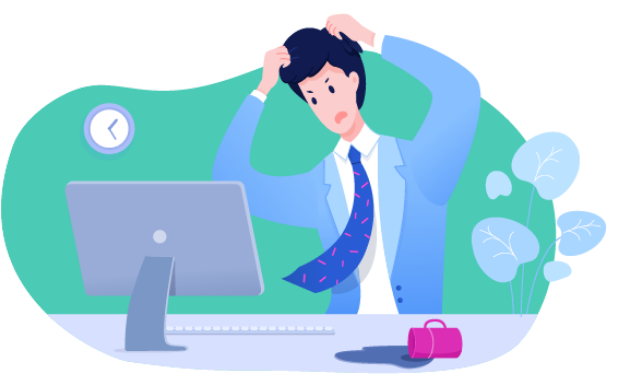 What they want, is the ability to instantly create review videos for products from Amazon, Shopify, Etsy, JVzoo, WarriorPlus, ClickBank and other marketplaces with 100% automation and their own logos, branding and message…
…a video they can use for affiliate marketing, promotions…and generating sales!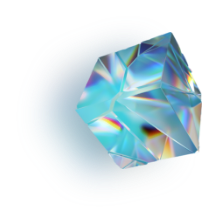 That's exactly where
ReviewReel

comes in.

A product review video is one of the most valuable content you can create in , much more than your regular blog posts or text-based reviews.

But creating review videos for your a product you want to promote is simply not easy, often time taking.

ReviewReel makes it hands-free for anyone to create a full-blown, stunning product review video for Amazon, Shopify, Etsy, JVzoo, WarriorPlus, ClickBank and other marketplaces without writing or recording anything, saving users tons of time, effort and money.

That's right. Hands-free review video creation.
In fact, all you have to do is…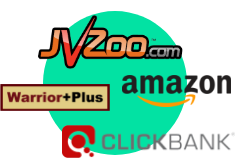 STEP 1
Pick the product you want to review.
Choose any product on Amazon, Shopify, Etsy, JVzoo, WarriorPlus, and other marketplaces and ReviewReel's smart A.I. instantly creates all the slides, scripts, and voiceover for you based on a few simple questions.

STEP 2
Customize your template.
Easily customize your video by adding the product graphics, product features, demo video, your own branding etc.

STEP 3
Hit Publish & start making sales.
Render and upload your new product review video on YouTube and Facebook and watch as droves of HOT buyers traffic flood your review video.
"But… what if I want to create multiple review videos for the same product?"
I got your back. ReviewReel uses a well-trained A.I. models and multiple professionally crafted templates to create product review videos. The A.I. improves itself automatically every time a video is created, hence when a user tries to create a review video using the same product used earlier, ReviewReel understands it and tries to create a unique NEW video review every single time.
ReviewReel

Comes Packed with:

ReelScript Technology
Simply answer a few questions about any product you want to review; and ReviewReel will use Machine Learning and Artificial Intelligence to create a full-blown review video script, curate it with relevant images, voiceover narration, and video clips and create a stunning review video with animation and transition added to it, which then can be customized by the user as needed.
In a few clicks, anyone can create a brand-new traffic-getting product review video complete with Introduction, Product Features List, Demo, Product Pros & Cons, Conclusion, and Bonus List automatically written, edited, and created in full automation.

Access to Reelimage Library powered by A.I.
With ReviewReel you get access to our Reelimages library that generates UNIQUE images using A.I. These images are synthetic images, never-seen-before and copyright free. You also get access to our massive library of millions of images that you can use in your own review videos, as you like. These images are high quality and stock-free.

Access to ReelMusic Library
Just like the Reelimages library, ReviewReel also gives you access to the background music library with over 10,000 background music files to choose from and use in your product review videos.

Add your watermark
Import your own logo or add your own text, adjust transparency, and turn it into your own watermark.

Use our Text-To-Speech with multiple voices, accents & languages
Hate doing voice-overs? Just paste any script or text and ReviewReel will convert the text into high quality voice over with multiple accents and languages to choose from.

Use our Text-To-Speech with multiple voices, accents & languages
While exporting, choose whichever quality you want your review video to be. Helps create review videos for web or for playing on bigger screens.

100% whitehat and approved software.
ReviewReel is a 100% whitehat video adverts creation app and in no ways violates any TOS, making sure your accounts are fully safe.

Full & Detailed Customization of Each Video Review.
Never worry about ending up creating the same product review video as someone else. ReviewReel lets you easily customize each video as per your own needs. Change or add new images/video clips to timeline, add text, add call-to-action, change background, update background music, add voice overs, text-to-speech, subtitles and so much more.

Access to ReelClips Library
With ReviewReel you get access to our massive library of millions of background and abstract video clips as well. You can use these clips as you like, in any video you like.

Access to ReelFonts Library
Your call-to-action, your watermark and you text message is only as powerful as you present it. With 1,000+ professionally selected fonts, you can now add that professional look to your texts in the product review video.

Import your own voice-over, image, video clip or background music
Want to add your own voice-over, image, video clips, audio or music? With ReviewReel you can easily do that too.

Create Square videos with header & footer text for Facebook or Instagram
Turn any review video into a square video with top and bottom where you can add your own text, FB reaction icons and customize it as you like. These types of videos are very powerful when shared on Facebook.

Cloud Based. Nothing to download.
ReviewReel is a cloud-based application. There's nothing to download or install or configure. Simply login to your accounts and start creating videos and sharing them in minutes.

SyVID. LIVEreel, Sonority, StreamReel, Facebook & YouTube Integration
ReviewReel comes with SyVID. LIVEreel, Sonority, StreamReel, Facebook & YouTube integration as well. This means you can seamlessly push your product review videos into your SyVID account and start sharing them on 8 different video sites and 15 different social networks to get more viral traffic, leads and sales. You can also turn your review videos into LIVE videos using LIVEreel, create synthetic human voice-overs using Sonority and share review videos on Facebook and YouTube in one click.

Established & Evergreen product.
With over 100+ beta testers and 3 years in research and development, ReviewReel is a stable product that is here to stay for a long run and bring in recurring commissions for you.
At $47 for most popular license,
this is a 100% no-brainer deal for your customers. Video creation apps are very popular and ReviewReel we make it super easy for anyone to start creating stunning product review videos easily for their businesses and marketing, that turn traffic into sales and goes viral.
PLUS

to top this up, we're giving away $6,000 in the first 24 hours of the launch and $10,000 in launch prizes, with tons of daily and speed contests throughout the launch.
If you commit to do a 3-day promo, we guarantee you will walk away with a 5-figure promo and more in prize money.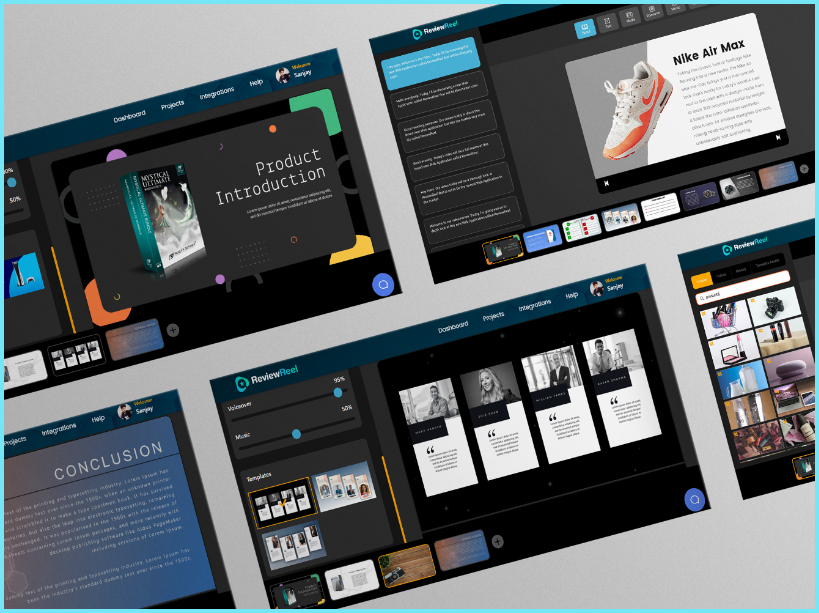 Watch
ReviewReel

In Action
MASSIVE Prelaunch Campaign designed to make YOU thousands before you even mail for the live offer. (always mail for prelaunch)
Multiple webinars every day of the launch to make you more commissions.
Perfect for Video Marketers, Affiliate Marketers, local marketing, Facebook ads, ecom, social, traffic, SEO and MMO marketing lists
Established and well supported product
We reciprocate hard. Currently Top-3 JVZoo Affiliate & send 200+ sales on our top partners promos.
Our products & funnel convert. Guaranteed 5-figure promo if you do a minimum 3-day campaign.
8-Figure copywriter onboard
Our VSL, Copy and the entire funnel converts with double digit EPCs. Our last launch FE converted at 34% to start off with.
BATTLE TESTED FUNNEL, DESIGNED TO CONVERT LIKE CRAZY!
UPSELL #1
Unlimited Upgrade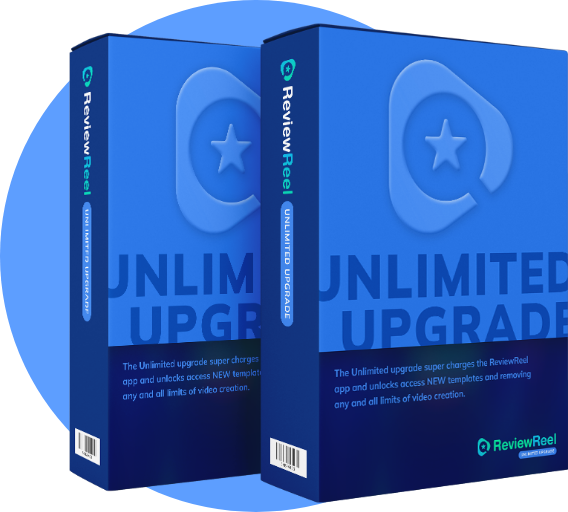 UPSELL #1: Unlimited Upgrade ($67/yr)
The Unlimited upgrade super charges the ReviewReel app and unlocks access NEW templates and removing any and all limits of video creation. Unlimited upgrade users will get access to the brand new ReelMerg feature to join multiple videos to create longer videos, TrimReel feature to create square or stories style videos, Instagram/TikTok Sharing features, Ability to create unlimited videos, create FHD Videos, Priority Video Rendering, Account Manager + Priority Support and a special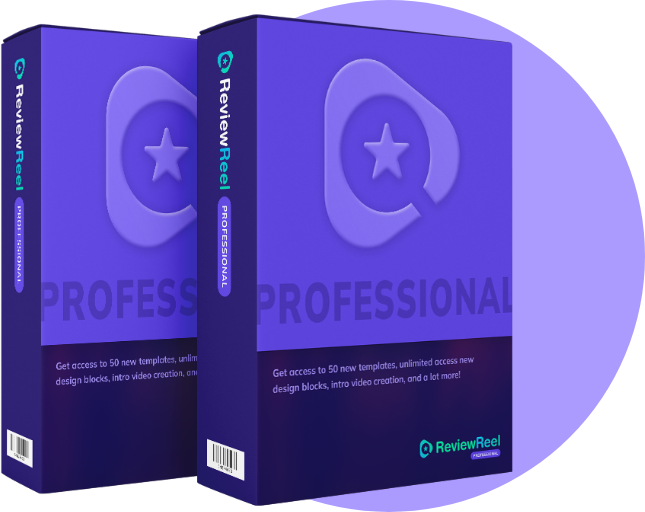 UPSELL #2: Professional ($57)
With the ReviewReel Professional, users will get access to 50 new templates, unlimited access new design blocks, intro video creation, outro video creation, offer finder, international voice-overs in 20 languages, 50 voice accents and 1-click multilingual video transation feature among other powerful new features.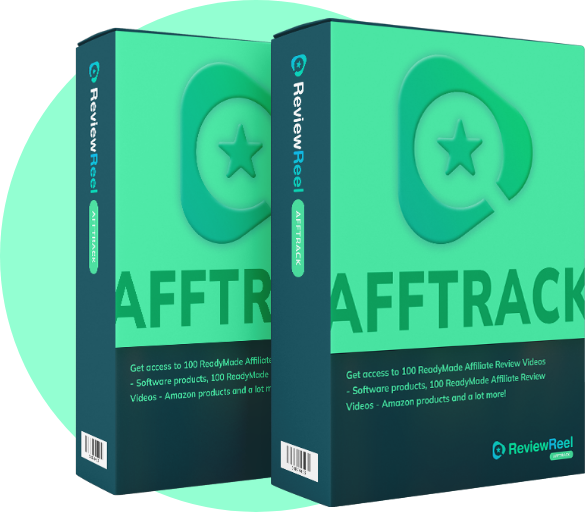 UPSELL #3: AffTrack ($97)
With ReviewReel AffTrack, users will get access to 25 ReadyMade Affiliate Review Videos - Software products, 25 ReadyMade Affiliate Review Videos - Amazon products, Fully Customizable Videos inside your account, Guaranteed Affiliate Approval for Software products, and YouTube Keywords List for Ranking.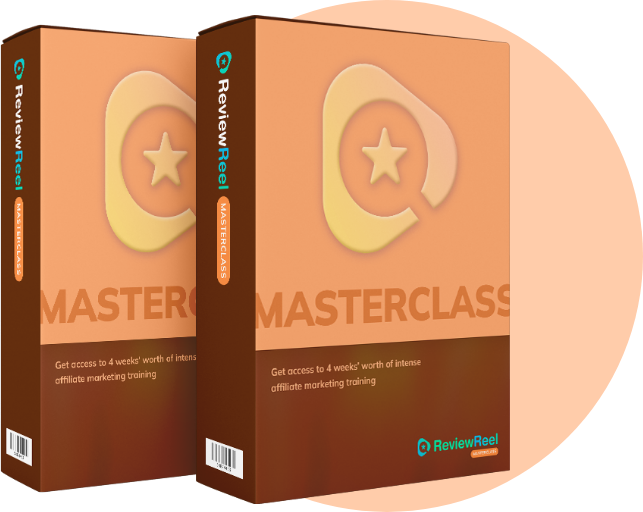 UPSELL #4: MasterClass ($47)
With ReviewReel MasterClass, users will get access to 4 weeks' worth of intense affiliate marketing training to help them make the most out of ReviewReel and start referring customers using review videos and making sales.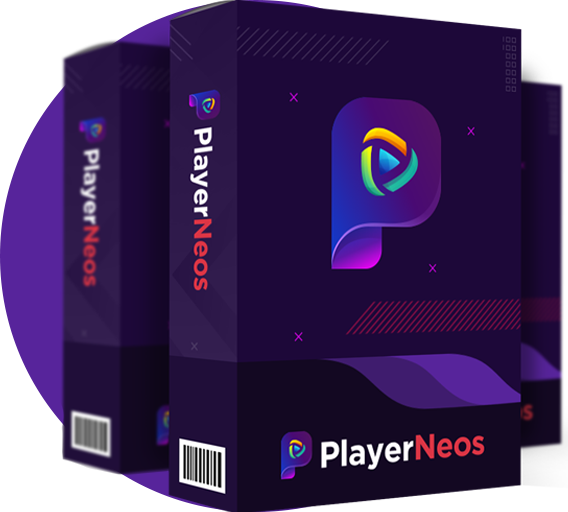 UPSELL #5: PlayerNeos ($47)
PlayerNeos is a cloud based interactive-video creator that helps turn any ordinary video into a sales machine. Using this your customer can add buttons, menus, buy now buttons, optin forms, new custom thumbnails, logos, watermarks and even auto-play the video on any browser. They can also find others high-traffic video and piggy back on them with their optin/buttons added.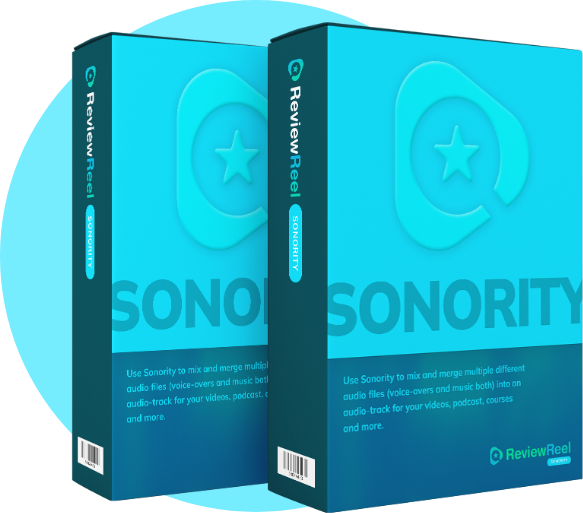 UPSELL #6: Sonority ($45)
Sonority is a cloud-based voice-over and music-track synthesizer app that lets you create audio-tracks for your videos or podcast. Sonority let's you pick from over 15 different voice-over articles, copy-paste your text and convert it into human-like voice in just a click. Sonority lets you pick from 1000+ A.I. created music or gives you the ability to create unique music-tracks for your videos using A.I. on complete autopilot, without being a musician or artist. Simply pick the type of music you like from 15 different categories and the A.I. will automatically create it for you.
Finally, you can use Sonority to mix and merge multiple different audio files (voice-overs and music both) into an audio-track for your videos, podcast, courses and more.
LAUNCH CONTEST

& PRIZE MONEY

As if this isn't already a complete no-brainer, especially at this price, we're also throwing in over $10,000 in affiliates prizes:

OPENING CONTEST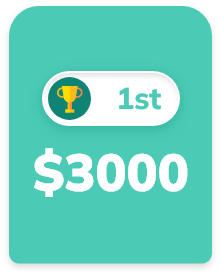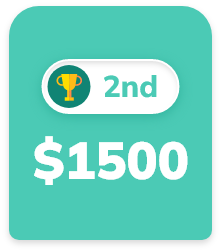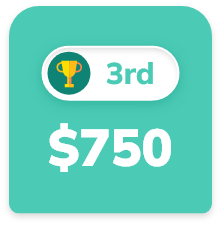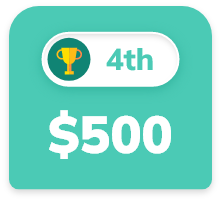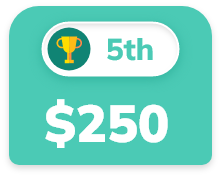 MID CONTEST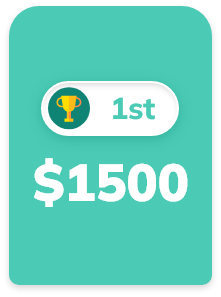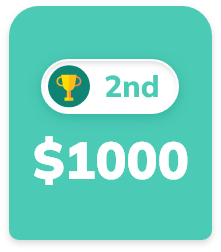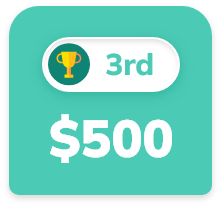 And more
daily contests!
NOTE: Cart closes, and contests end on 4th August 2022 at midnight.
DO WE
RECIPROCATE?
I work very closing with our TOP partners and always reciprocate hard. Being a JVZoo High Performance Leader, multiple awards under our belt, always finishing in top-4 of leaderboards and millions in sales done for partners, you can be assured that I've got your back. I always do over 200+ for our partners on the right product.
MULTIPLE TIMES
JVZOO TOP PERFORMER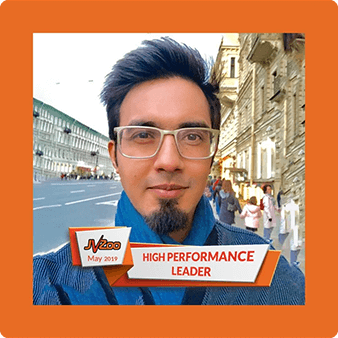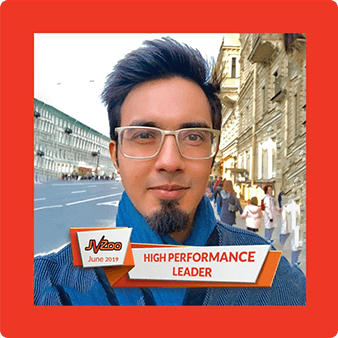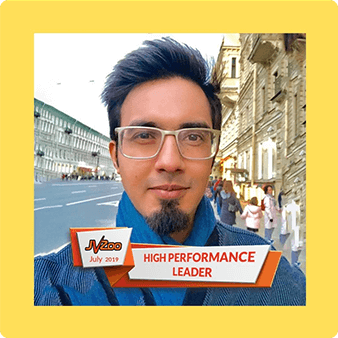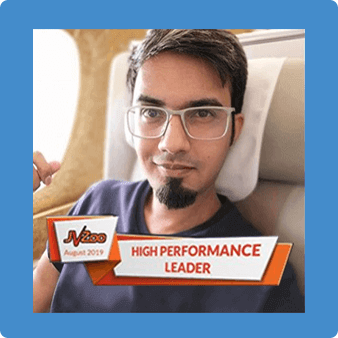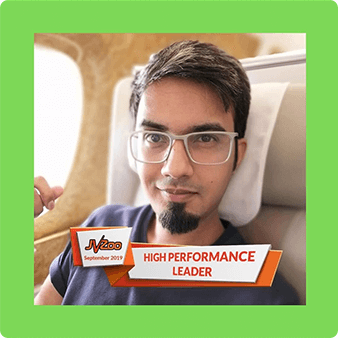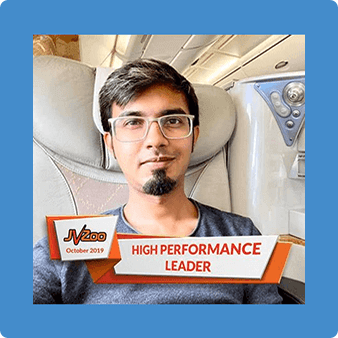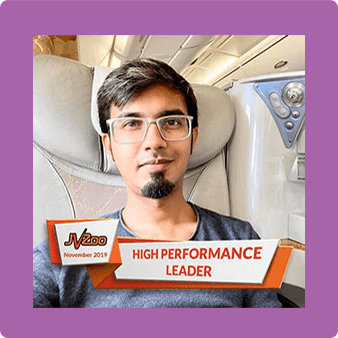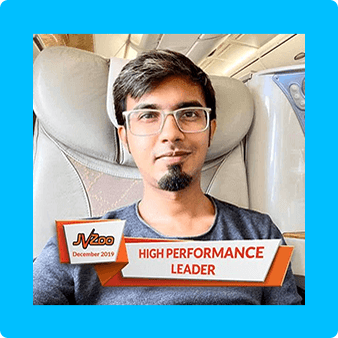 What Our Partner Say:
Martin Crumlish
I've worked with Abhi both as a partner in the past on some launches and many times as an affiliate for his launches, and with him as an affiliate for mine. Every time, I always got solid EPC's for his products, and he always promotes back with his full support. You can't ask for anything more in a JV relationship and if you support Abhis work, you can be sure of his full support and your own customers being very happy with your recommendation.

Ankur Shukla
Abhi is one of the smartest marketers I know and has launched some amazing products that have been bestsellers. My audience loves when I promote his products coz they are useful, practical and very much needed. Always recommend promoting this offers :)

Neil Napier
Not only is Abhi an experienced marketer, he is also a good friend who I can trust to promote and work closely with. He is a KEEN strategist and has an eye for picking winners everytime with products he create and launches. As an affiliate he has always featured on my leaderboards anytime he has pushed for a launch! If you get a chance - work with him!

Aravindh S.
Abhi has been my affiliate for more than 2 years now, he consistently sends over 500-750 clicks to his email promos and does very well with my launches. If there is one partner that I can rely on, its him! I just love the way he deals with his customers, and his offers convert big time!So if you do get a chance to mail for his launches, make sure you hit it hard!

Paul Okeeffe
Abhi is not only an amazing affiliate/JV partner, but also a fantastic guy to work with. Having worked with him on multiple occasions, I can tell you that he is always one of the easiest and smoothest partners you could to ask to work with. He knows what works, and always over-delivers to his partners and customers, this is probably due to the fact that he has only ever been an online entrepreneur and its his passion for this that clearly shines through. Every time I've promoted anything from Abhi, I've had amazing feedback from my customers and Abhi always ends up in the top 10 of ALL our leaderboards when he runs promotions for us. If you get a chance to work with him or promote any of his offers, definitely do it, you won't regret it.

Precious Ngwu
It's been years since my debut in Internet Marketing and I've had the chance to work with 100s all the way to thousands of people as JV partners, vendors or as affiliates and none of them have beaten the experience I've had working with Abhi Dwivedi. I've worked with him as... - Vendor - Affiliate - JV partner And in all circles, he came out a solid winner, in fact because of how badass he is…we've actually gotten even closer from being just JV partners to being great friends, someone I can actually confide in with absolute confidence both in times of my need, rough and oh yea… in times sweet ass money making too. Simply put…Abhi is one of the best guy out there…period!
Request Affiliate Link
If you have any questions or need review access, ping me on Skype or email.
We want our JV partners and affiliates to make the most money, the rules mentioned below are to protect us from someone trying to game the contest or otherwise. To qualify for JV Contest prize money:
Make Sure You Opt In to Qualify for the JV Contest and Prizes, as well as Leaderboard Updates.
You Must Sell a Minimum of 30 Front End Units or 5 Bundle Units to Qualify for Prizes.
The overall commission you made at the end of the JV Contest must be equal to or more than the JV Contest prizes you win.
Final decisions about the prizes will be made by Abhi Dwivedi.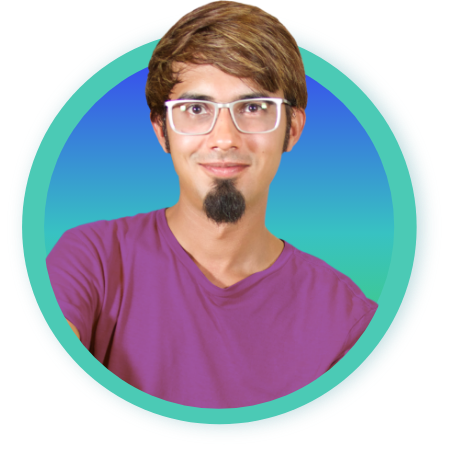 If you have any questions or need review access, ping me on Skype or Email.
Abhi Dwivedi

Every effort has been made to accurately represent our product and it's potential. Any claims made of actual earnings or examples of actual results can be verified upon request. The testimonials and examples used are exceptional results, and don't apply to the average purchaser and are not intended to represent or guarantee that anyone will achieve the same or similar results. Each individual's success depends on his or her background, dedication, desire and motivation. As with any business endeavor, there is an inherent risk of loss of capital and there is no guarantee that you will earn any money. Furthermore, certain proof and case studies mentioned on this website may not be associated with our product or service, and any results presented may not have been generated utilizing our product. Such materials are solely provided for case study and motivational purposes. We strongly recommend that all website visitors exercise their own due diligence and discretion prior to making any purchasing decisions.
By making a purchase on this website, you agree to abide by all our policies and will not be misusing our product(s) for any wrongful purposes.
Copyright © ReviewReel.io | VineaSX Solutions LLC - UAE